Jeans for Genes day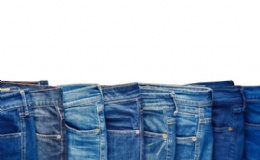 Let's wear our Jeans and get involved!
Jeans for Genes is all about raising awareness of the daily challenges faced by those living with genetic conditions AND raising money to fund projects that make a tangible different to the lives of those affected.
It's about us all coming together to show support and fund-raising to help 1 in 10 families across the UK. It's a chance to spread kindness, understanding and compassion and joyfully make a difference.
Please see below link for our Gift Aid page if you wish to make a donation.